John Mayer is embarking on his first solo acoustic tour this year. But if laid-back crooning isn't your thing, you can skip the tickets and buy the very loud supercar he used to own.
A 2006 Ford GT he purchased new is crossing the auction block at the Barrett-Jackson event in Scottsdale, Arizona, Saturday night.
The GT was a modern reboot of the GT40 racing cars with which Ford famously won the 24 Hours of Le Mans four years in a row from 1966 to 1969.
1969 DODGE HEMI DAYTONA MUSCLE CAR SOLD FOR RECORD $1.43 MILLION
The first of those victories was celebrated in the Oscar-nominated 2019 film "Ford v Ferrari," starring Christian Bale and Matt Damon.
Ford built just 4,038 of the mid-engine coupes from 2004-2006, but Mayer's is a particularly special one.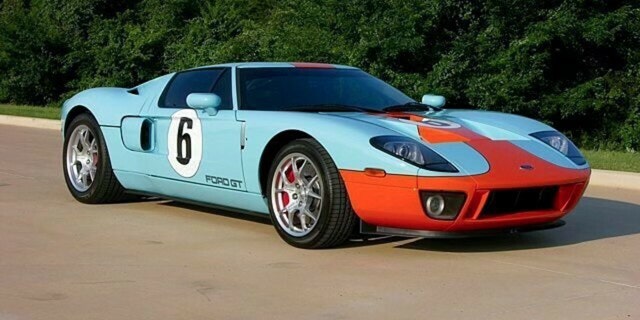 It's from a limited run of 343 commemorative Heritage Edition cars painted in the blue and orange scheme of the Gulf-sponsored race cars that won the 1968 and 1969 events.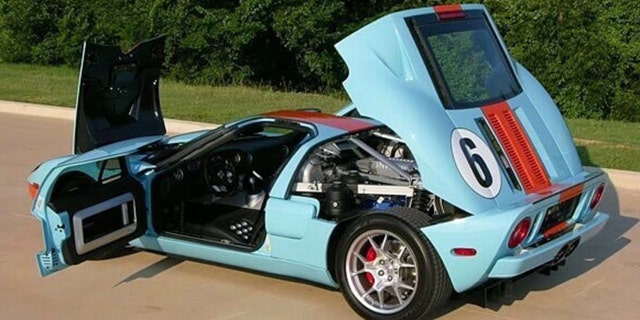 It had a list price of $149,990 and wears the No. 6 of the car driven by Jacky Ickx and Jackie Oliver to victory in 1969.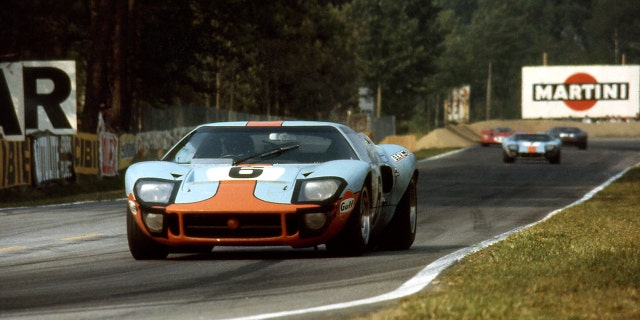 It was Ford's last win before it ended the factory racing program, feeling it had proven its point with the four-peat.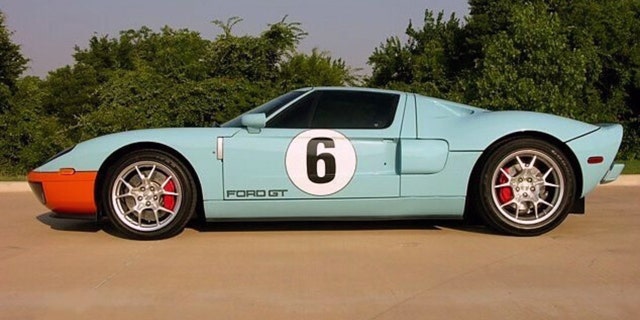 The GT is powered by a 550-horsepower supercharged V-8 mounted behind the seats and was delivered to customers with an electronically limited top speed of 205 mph.
Its very durable engine has made it a favorite of custom car builders who compete in top speed competitions. It's modified to produce over 2,700 horsepower and set a new record for street legal cars at 310.8 mph in December.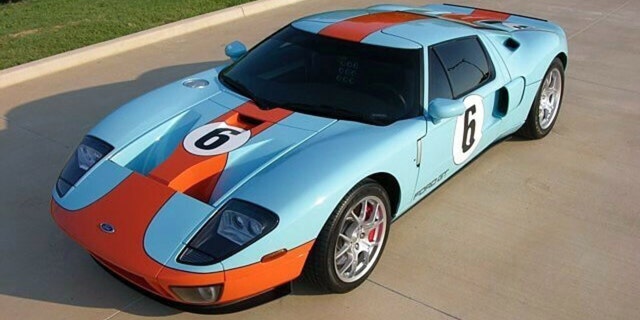 Mayer kept his car stock and was often seen driving it around Los Angeles until he listed it on eBay in 2012 for $265,000 and sold it. It was a pretty good return on his investment if he got the asking price, but the car is worth much more today, even without the celebrity connection.
CLICK HERE TO SIGN UP FOR THE FOX NEWS AUTOS NEWSLETTER
"Values have indicated that the Heritage Edition 2006 Ford GT is the one to have," John Wiley, manager of valuation analytics at Hagerty, told Fox News Digital.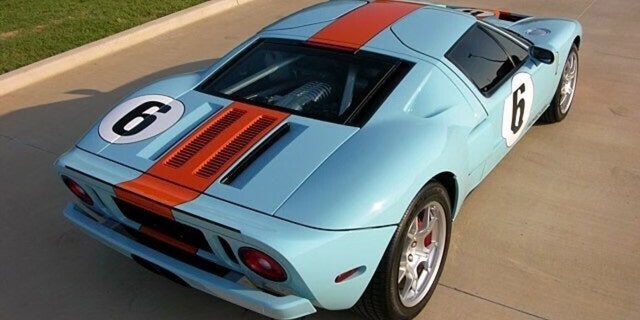 "The Hagerty Price Guide Condition 1 value is up 58% over the past three years to $710,000, compared to a standard '06 Ford GT, which is up 28% to $490K over the same period," Wiley said. 
"John Mayer's ownership history may add a premium, but because owning cool cars isn't part of what makes him famous, the price isn't likely to defy gravity."
CLICK HERE TO GET THE FOX NEWS APP
The car has 3,460 miles on it and is in excellent condition. It will have some competition at the auction, where five other GTs are being offered, none with the Heritage Edition or celebrity connection.