Reports of rising caseloads and travel restrictions, reminders to mask up—the COVID-19 pandemic may seem frustratingly like more of the same. But the face of COVID is changing. Not only is the Delta variant much more contagious, it also seems to be producing slightly different initial symptoms. Those are important to know, even if you've been vaccinated, because the virus can produce breakthrough infections. If you experience any of these symptoms, get a COVID test and call your doctor for advice. Read on to find out more—and to ensure your health and the health of others, don't miss these Sure Signs You Have "Long" COVID and May Not Even Know It.
The Delta variant is increasingly showing up with a symptom that hasn't been seen before with COVID-19: earaches, several doctors told WFLA 8 in Tampa, Florida, last week. Tennessee Titans coach Mike Vrabel said an earache was one of two prominent symptoms that caused him to seek a COVID test, which came back positive.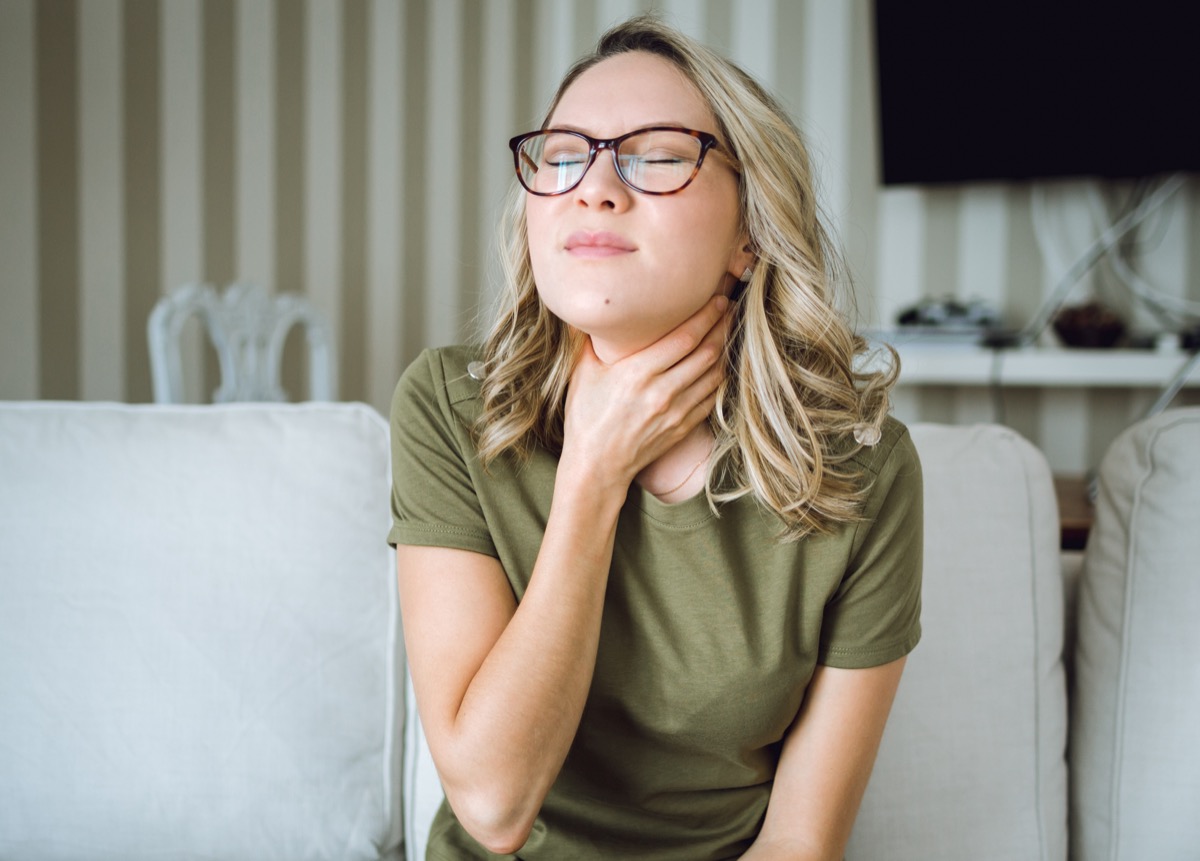 The second symptom Vrabel suffered was a sore throat, which is also increasingly seen with the Delta variant. "The reason we are seeing earaches more often is because sore throat is so prominent [with Delta variant], and the earache is coming from [the] sore throat," Dr. Nicole Frommann, medical director for TGH Urgent Care in Florida, told WFLA.
RELATED: I'm a Doctor and Here's How to Not Catch Delta
For months, researchers with the Covid Symptom Study have been tracking the symptoms of new COVID cases through an app. They, too, have noticed that the signs of Delta are different than those associated with the original strain. "The symptoms we are seeing now are much more commonly identified with the common cold," Dr. Andrew T. Chan, an epidemiologist and one of the study's lead investigators, in The New York Times. "We are still seeing people presenting with a cough, but we are also seeing a higher prevalence of things like runny nose and sneezing." 
RELATED: You'll Now Need a Vaccine to Enter Here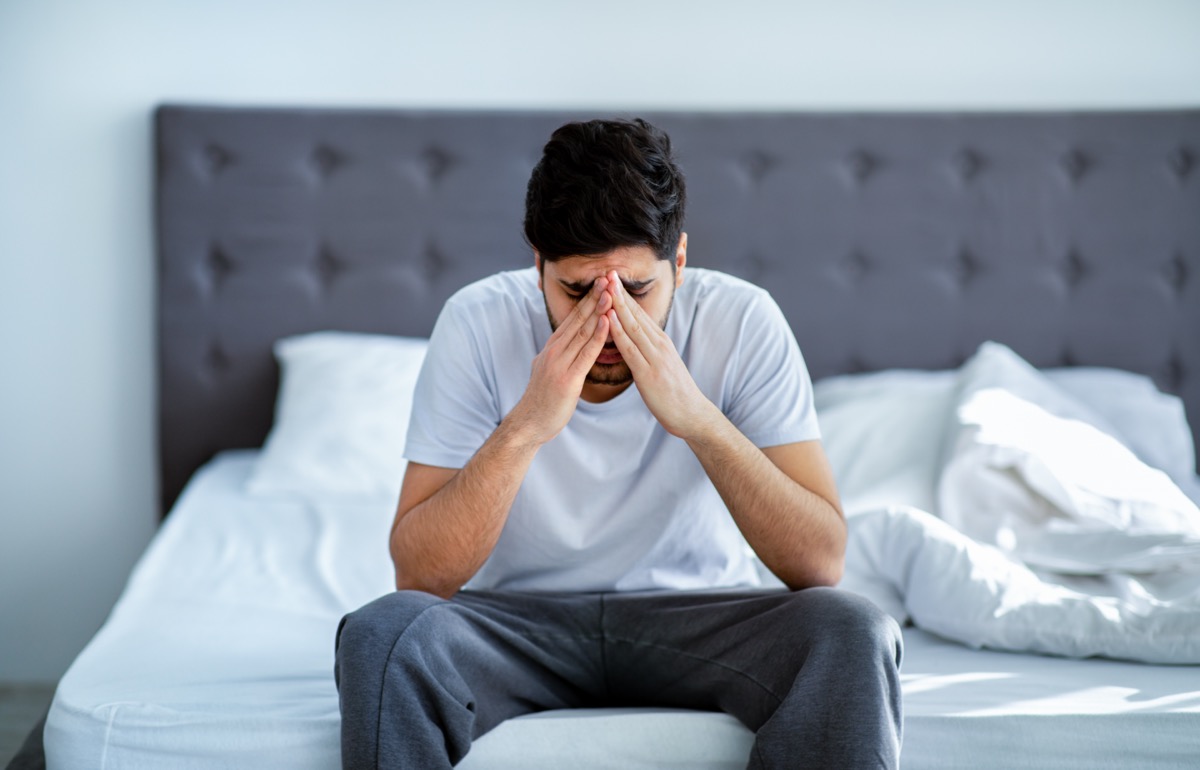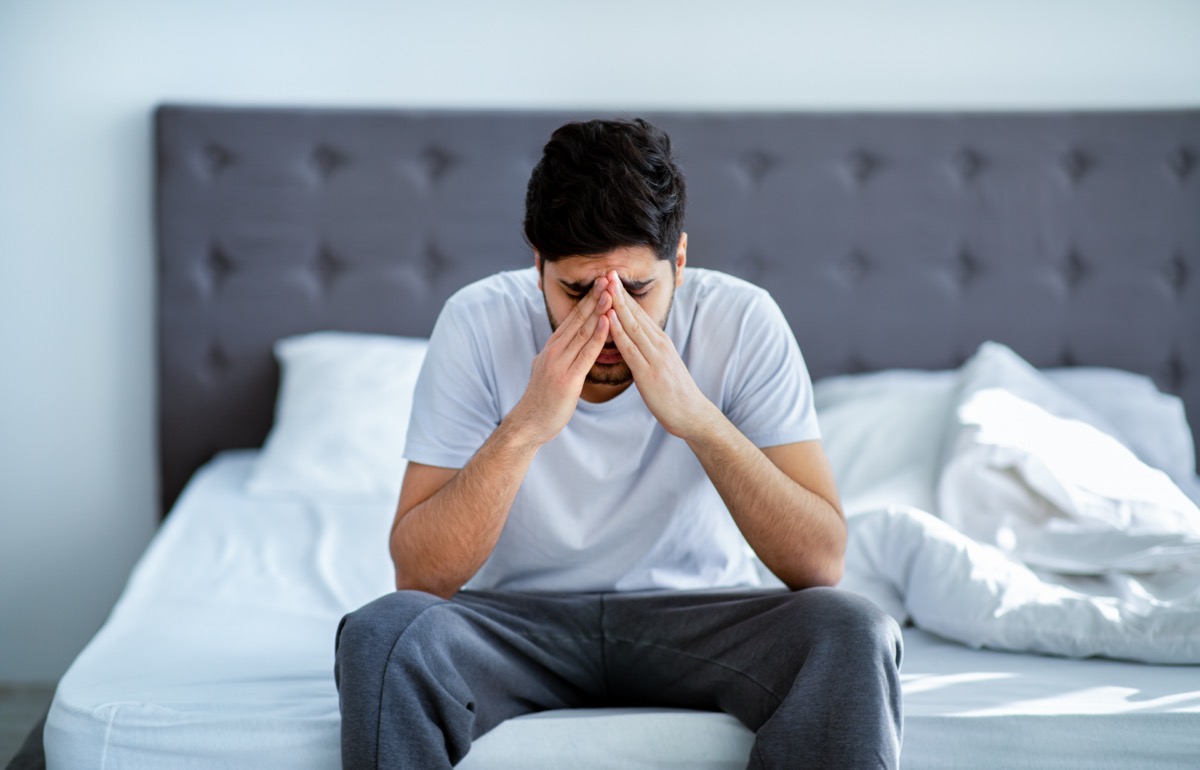 The COVID Symptom Study is tracking new cases among three groups of people: The unvaccinated, the fully vaccinated, and those who've had one vaccine dose. All three groups now report that their most common symptom is headache. That's a change from the pandemic's early days, when people most commonly reported a cough, shortness of breath, or loss of smell or taste. Researchers say loss of smell, in particular, seems to be less common with Delta.
RELATED: CDC Just Warned "Cases are High" in These States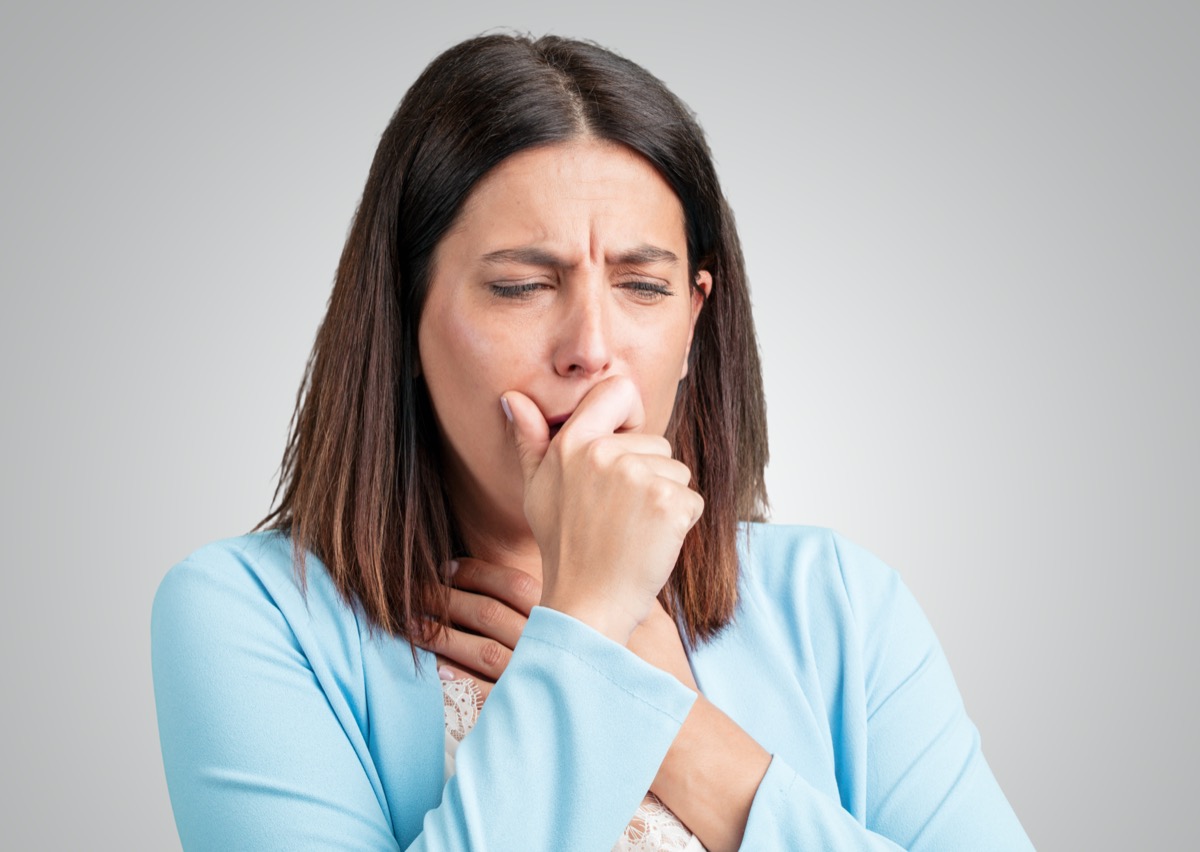 A persistent cough was the fifth-most-reported symptom among the unvaccinated and partially vaccinated in the COVID Symptom Study. But coughing only ranked #8 among the fully vaccinated—possible evidence that another previous hallmark symptom is becoming less common. Also sliding down the list: Shortness of breath and fever, which are much less frequently reported now than in the pandemic's first waves.
RELATED: 7 Mistakes You're Making During Delta Outbreak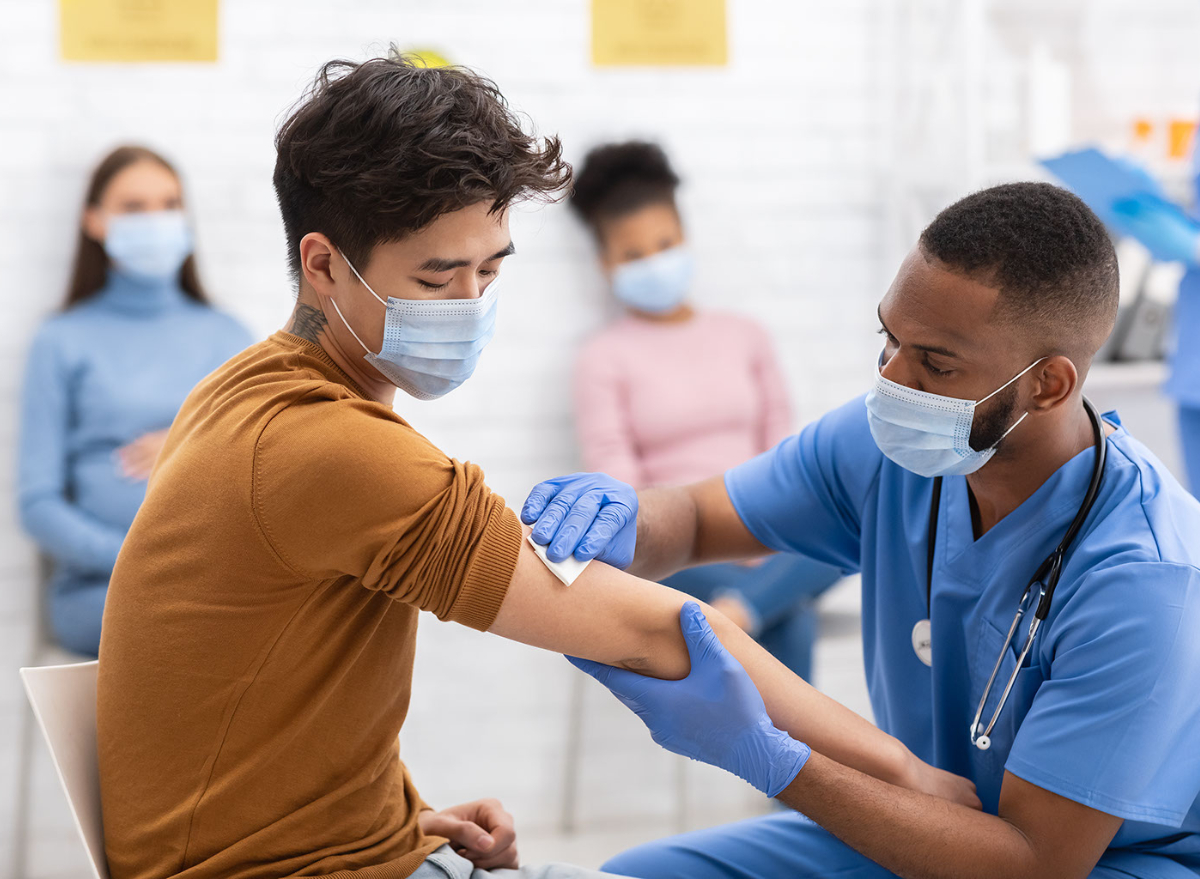 Call a doctor or get tested if you experience any of the symptoms you just read about or any of the following:
Fever or chills
Cough
Shortness of breath or difficulty breathing
Fatigue
Muscle or body aches
Headache
New loss of taste or smell
Sore throat
Congestion or runny nose
Nausea or vomiting
Diarrhea